VISIT / Practical information
Dates
Saturday 29 & Sunday 30 June 2019
Place
Palais des Festivals de Cannes
1 Boulevard de la Croisette, 06400 Cannes
Locate with

Schedule
Saturday 29 June : 4pm - 00am
Sunday 30 June : 4pm - 00am
Parkings
Visitors Parkings > Palais des festivals
Free Reserved collection Parking in the exhibition area
Free exhibitor Parking
VIP Parking
Tickets
Entrance : 15,00 €

Group tickets starting from 10 tickets: 13,00 € / ticket

Children -12 years old: Free

* Reserving on the web site of the show give you access to a special desk
Food service
You will find food services during all the motor fair:
- Outdoor gourmet Food-Village which will gather many specialities, with air-stream trailer and collection trucks
- French Riviera restaurant in the "Salon des Aiglons" with gourmet lunch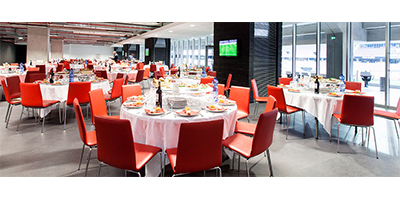 Transportation discount

Discounts until -47% on a lot of public prices on AirFrance and KLM, on the Line in France metropolitan. Connect on the following link: www.airfranceklm-globalmeetings.com avec le With the user ID: 34489AF, to:

• obtain discout prices*,
• Book a ticket,
• Print your electronic ticket**,
• Choose your seat on board*

If you book via the website AIR FRANCE & KLM Global Meetings, a proof will be joined to your electronic ticket.
If you prefer to buy your ticket on an AIR FRANCE KLM point of sale, or by a travel agency , you have to keep this document to account for the discount.
Accomodation
Visit booking.com